Mindful Boston is a training studio that teaches meditation skills, a home base for your practice. We offer classes at locations in Boston and Cambridge MA.
As with other types of studios (karate, dance, yoga, art etc.), there is an educational community that forms as our meditation students meet each other, collaborate, and progress in their meditative studies.
We would love to see you at a meditation class!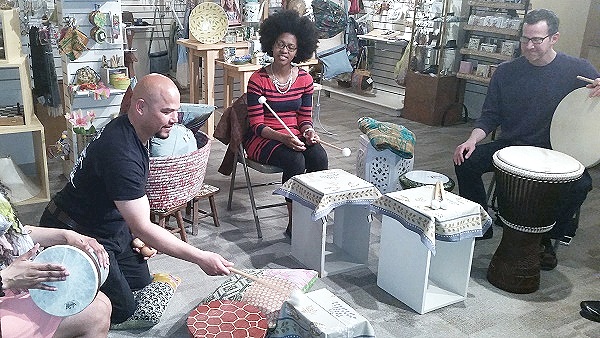 Teachers
Our teaching staff come from many training backgrounds to offer a secular format that is designed to meet you where you are. Mindful Boston is not a religious facility. We are a practice studio that offers a skill set, similar to a dance studio or a martial arts studio… only we are a meditation studio!
Mindful Boston focuses on building skills in meditation formats that help grow the natural human capacities for mindfulness, compassion and wisdom.
Our senior teachers are:
how to join us
Beginners can sign up for any of our foundation-building classes, and then there are additional longer-term options to follow our training pathway through intermediate programs, and then teacher-level certifications.
Structure beyond the app
Phone apps and Youtube can be an interesting introduction, we offer that too. But there is a limit to how far a recorded experience can carry you. Group meditations can create the next level of support for your practice. And a live teacher can offer an embodied example of what it means to live mindfully through the ups and downs of being IRL.