Mindful Boston's Cambridge Office
1105 Mass Ave Cambridge 02138.
Walk up the 9 steps, enter the first door into the office lobby for 1105, then ring the buzzer for "3F". (It's also good to text GB's cell in case the buzzer doesn't work.) You will be buzzed into the second door. Take the elevator up to the 3rd floor and follow signs to #3F.
Handicapped entrance in the back, scroll down for instructions.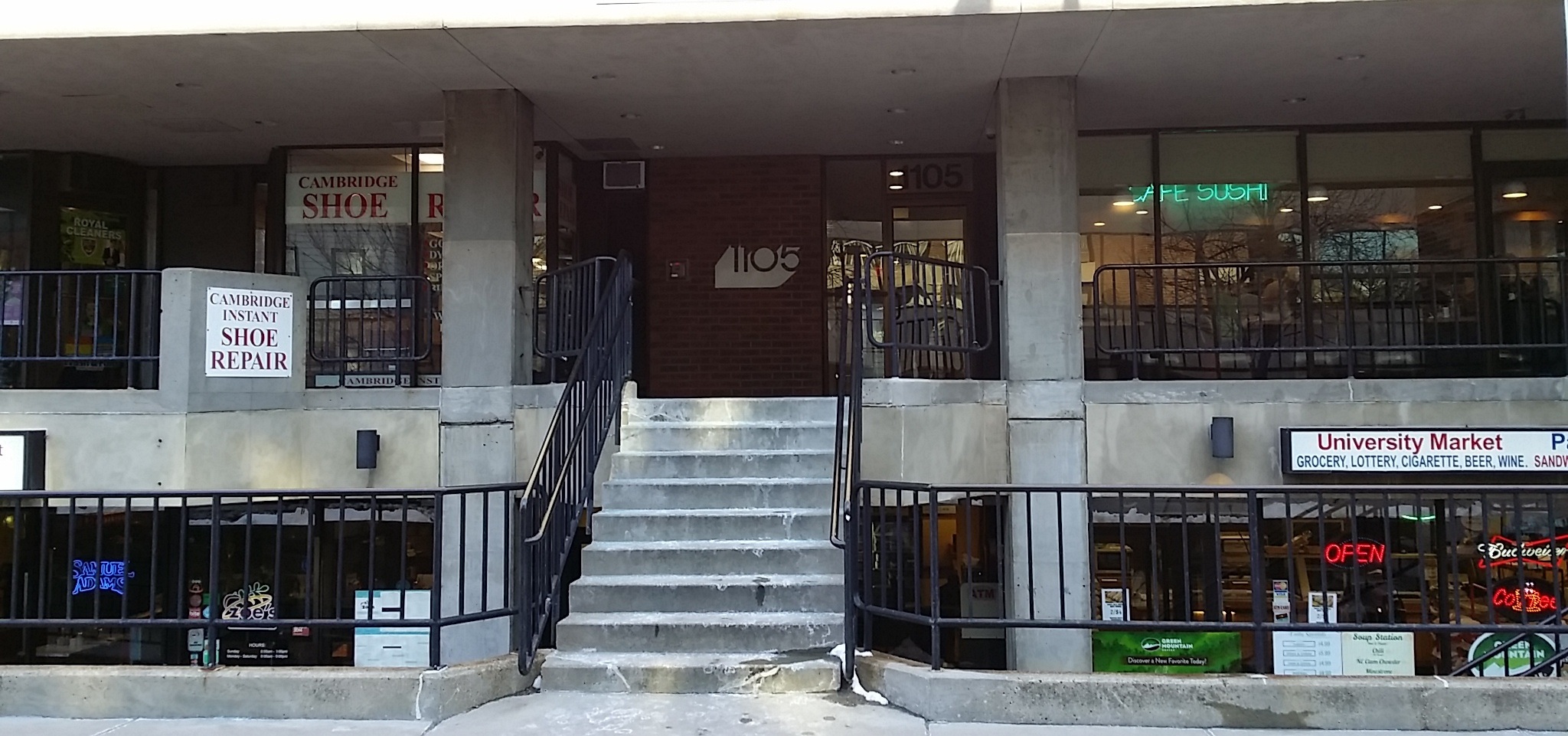 Our Office
1105 Mass Ave, Suite 3F,
Cambridge MA 02138